PROFILE
---
COMPANY PROFILE
Over the last three decades, Uflex has earned an irreproachable reputation defining the contours of the 'Packaging Industry' in India and overseas. Since its inception in 1985, it has turned into a multi-billion company focusing on trust, value creation for customers, quality innovation and customer satisfaction. Uflex has grown from strength to strength with large manufacturing capacities of Packaging Films and packaging products providing end-to-end solutions to clients across over 140 countries where it enjoys a formidable market presence thereby becoming India's largest flexible packaging company.
Uflex enjoys a global reach with unhindered speed making it truly multinational. Headquartered in Noida (National Capital Region, New Delhi) it has state-of the-art manufacturing facilities in India, UAE, Mexico, Poland, Egypt and USA.
Uflex serves as one stop shop flexible packaging solution provider cutting across varied sectors spanning USA, Canada, South America, UK, Europe, Russia, CIS countries, South Africa and other African countries, Middle East and the South Asian Countries. Uflex manufacturing facilities enjoy ISO & HACCP accreditations and its products are approved by FDA.
Uflex is also a part of the D&B Global Database and winner of various prestigious national and international awards. Some of the latest awards that the Company has been honoured with are Asia's Most Promising Brand 2017 in the Packaging Sector by World Consulting & Research Corporation (WCRC) International; Gold and Silver Awards by Flexible Packaging Association (FPA) in 2017 to the innovative Waterless Internet Flower Packaging working on Active Modified Atmospheric Packaging (AMAP) technology; Asia's most trusted flexible packing solution company 2016; Power Brands Rising Star Award; India's No.1 Brand Award 2016 in Best Packaging Solutions category by International Brand Consulting Corporation USA; Asia Responsible Entrepreneurship Award for promoting Social Sustainability; CII Industrial Innovation Award 2015 among several others.
Uflex has a vast production capacity for Biaxially Oriented Polyethylene Teraphthalate (BOPET), Biaxially Oriented Polypropylene (BOPP) films, Cast Polypropylene (CPP) films, Printing & Coating Inks, adhesives, facilities for Holography, Metallization & PVDC coating, Gravure Printing Cylinders, Gravure Printing, Lamination and Pouch formation.
Uflex stands committed to the industry by providing technical know-how, establishing thought leadership and being the trend-setter in the flexible packaging industry. Being on the edge of innovation, Uflex endeavors to be the first to come up with advanced products that cater to the ever-changing demands of the packaging industry.
Integrated within its core business profile are allied businesses like Engineering, Cylinders and Chemicals which further give Uflex a superior edge above competition. The organization is in the process of setting up first of its kind Aseptic Packaging Plant for liquid packaging in Sanand, Gujarat with an investment of approximately INR 550 crores.
Uflex has over thirty years of experience in polymer technology. Setting milestones of success and innovation, Uflex is known for manufacturing and supplying products, delivering customised flexible packaging solutions and services across the globe to become an inextricable part of customers' life.
Uflex offers technologically superior packaging for a wide variety of products such as snack foods, candy and confectionery, sugar, rice & other cereals, beverages, tea & coffee, dessert mixes, noodles, wheat flour, soaps and detergents, shampoos & conditioners, vegetable oil, spices, marinates & pastes, cheese & dairy products, frozen food, sea food, meat, anti-fog, pet food, pharmaceuticals, contraceptives, garden fertilizers and plant nutrients, motor oil and lubricants, automotive and engineering components etc.
Some of Uflex's clients on the global turf include P&G, PepsiCo; Tata Global; Mondelez, L' Oreal, Britannia, Haldiram, Amul, Kimberly Clark, Ferro Rocher, Perfetti, GSK, Nestle, Agrotech Foods, Coca Cola, Wrigley, Johnson & Johnson among others.
Vision & Mission
---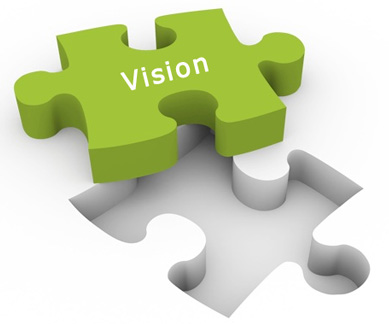 VISION
"Be a leading company and preferred supplier for providing flexible packaging solutions to customers across the world maximizing value for all stakeholders"
---
MISSION
"To meet customers' dynamic packaging needs by providing innovative, productive, cost-effective, optimised and eco-friendly packaging solutions, continually adding value to their business."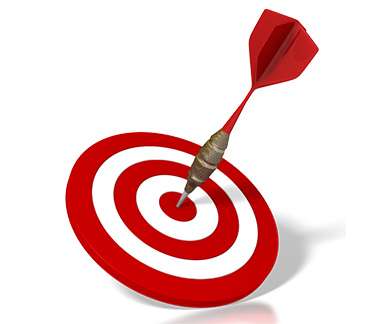 Values
---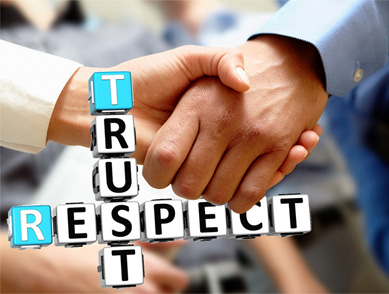 Trust & Respect
Proactively build inclusive and egalitarian partnerships with all stakeholders, through the virtues of honesty of purpose, mutual trust and respect.
---
Customer Value Creation
Enabling customers to become high-performance businesses through our total packaging solutions and creating long-term relationships by being responsive, relevant and consistently delivering value.
---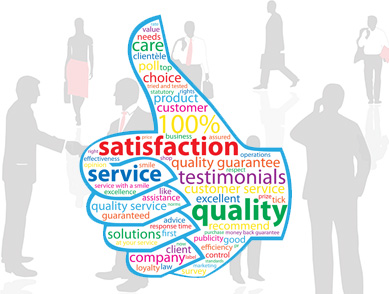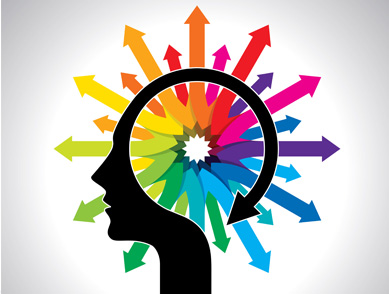 Innovation
Strive to be the front runner in technology and business, actively contributing to the evolution of best practices in developing new and efficient packaging solutions to address customers' dynamic needs.
---
Global Perspective
Thinking globally and acting locally we leverage the power of global insight, relationships, collaborations and learnings to deliver exceptional packaging solutions for the clients.
---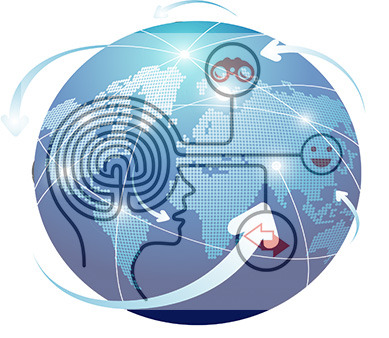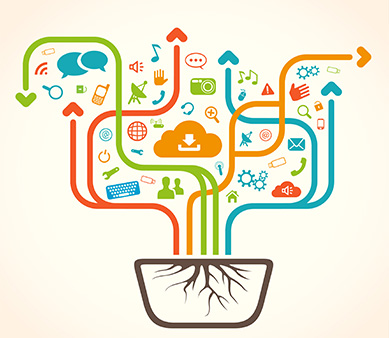 Speed in all directions
Speed and efficiency in every activity and process responding to internal and external customers with a sense of urgency and dynamism is an integral part of our value system. Anticipating market needs and continuously striving to practice the "quick decision – quick investment – quick execution – quick adaptation and quick customer service" formula.
---
Socio-Environmental Sustainability
Upholding that society and environment are cornerstones for sustainability, we support and promote inclusive social development and strive towards conservation of environment and protection of our planet.
---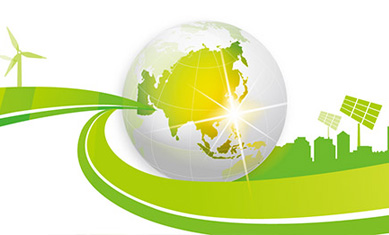 CMD's Profile
---
ASHOK CHATURVEDI -
FOUNDER, CHAIRMAN & MANAGING DIRECTOR (UFLEX GROUP)
Ashok Chaturvedi is a visionary first generation entrepreneur and founder of the Uflex Group . The Group has interests in end to end flexible packaging solutions including biaxially oriented Packaging Films, chemicals, packaging machines, rotogravure printing cylinders and holography. He is the architect of the Group's vision and value-driven business strategy. Under his dynamic leadership the Group has evolved to become a globally present and recognized player in the flexible packaging industry.
What started off with a tiny manufacturing unit in 1983 is today a Group with flourishing business ventures with turnover in excess of USD 1.0 bn and is already on the growth trajectory to position itself as the leading business conglomerate of India. In addition to plants in India the Group today has 9 green field plants in 5 countries outside India i.e. USA, Mexico, Poland, Egypt & Dubai and the products are sold in nearly 140 countries across the globe.

To his customers Ashok has three promises - the 3 Q's - Quality, Quantity & Quickness and leading by example he has imbibed this in the culture of the organization. He is a man of principles and virtues that truly reflect in the DNA of Uflex Group placing trust and respect; customer value creation; innovation; global perspective; speed in all directions and socio-environmental responsiveness at the helm.
Globalization, excellence, innovation with differentiation, modernization, quality and quantum growth are his guiding principles. Today Uflex Ltd, the flagship company of the Group, has evolved into India's largest flexible packaging solution company serving fortune 100 companies not only in India but globally. Ashok is a globally recognized exponent of flexible packaging industry and especially in India he is regarded as pioneer of flexible packaging. His eyes are constantly focused on innovation & value addition. The market will witness very soon that he will take the flexible packaging industry to the next level.
He is very passionate about the people's pillar of business and holds a firm belief that it is this pillar that has been pivotal to the success of the Group till now and will lead the way forward. He is highly regarded for his constant emphasis on bettering the lives of people - be it employees, customers, business partners, shareholders or any other stakeholders - and responsiveness to change and continuous learning. He is a true philanthropist who wants to empower the vulnerable and underprivileged sections of the society.
An avid cricket lover he is very passionate about providing education and sports facilities to the not so privileged children and youth. His commitment to enhancing the quality of sports facilities in the country is seen in the promotion of an advanced Modern Cricket Club, and the contributions towards the growth of institutions for management studies.
Ashok Chaturvedi is a widely traveled individual and has a strong conviction that all business leaders of today need to have a global mindset and outlook. He has been conferred with several awards and honors for his pioneering efforts in shaping the contours of the Indian Packaging Industry.
Board of Directors
---
---
---
---
---
---
---
---
---
Board Committees
---
Committee of
Directors
1. Mr. Ashok Chaturvedi
2. Mr. Amitava Ray
3. Mr. Achintya Karati
---
Audit
Committee
1. Mrs. Indu Liberhan
2. Mr. Amitava Ray
3. Mr. Achintya Karati
4. Mr. Tara Sankar Sudhir Bhattacharya
5. Mr. Pradeep Poddar
---
Stakeholders' Relationship
Committee
1. Mr. Achintya Karati
2. Mr. Amitava Ray
3. Mrs. Indu Liberhan
---
Nomination and Remuneration
Committee
1. Mrs. Indu Liberhan
2. Mr. Achintya Karati
3. Lieutenant General (Dr.) Arvind Mahajan (Retd.)
---
Corporate Social Responsibility
Committee
1. Mrs. Indu Liberhan
2. Mr. Amitava Ray
3. Mr. Achintya Karati
---
Key Management
---
The company has a very strong and experienced management team with proven track record and long association, almost since inception.
Ashok Chaturvedi -
Chairman and Managing Director
Mr. Ashok Chaturvedi is First Generation Entrepreneur and the Founder Promoter of Uflex Group. He paved the way and assumed leadership position in the flexible packaging industry with his vision, dynamism, and passion for developing innovative packaging solutions over the last 35 years.
Mr. Ashok transformed a small business to a Global Enterprise with revenue of around USD 1 Billion. He is revered as the 'Father of the Flexible Packaging Industry in India' and has been bestowed with several accolades to his credit.
---
Rajesh Bhatia -
Group President (Finance & Accounts) & CFO
Mr. Rajesh Bhatia is a Commerce Graduate and an Associate Member of The Institute of Chartered Accountants of India (ICAI). He brings with him wealth of rich experience of almost 30 years in the fields of Finance, Accounts, Taxation, Administration, Commercial & Business Development. His last assignment was as CFO & CEO – Global Business of Jindal Steel & Power Limited (JSPL), prior to which in 2008 he was Director - Finance at Oswal Chemicals & Fertilizers Ltd.
Rajesh has had successful leadership stints in organizations of repute like Dalmia Cement (Bharat) Limited, DCM Shriram Industries Ltd. (DCM Group), Starcon India Ltd. and Reliance Industries Ltd. At Uflex his main responsibilities include formulation of financial plans & strategies; assisting in finalization of corporate plans & strategies and overall supervision of financial management, taxation and corporate governance matters including management of Investor Relations, Corporate Communications and Corporate Social Responsibility among others.
---
Amitava Ray -
WholeTime Director
Mr. Amitava Ray is an Honours Graduate in Economics & Mathematics from Presidency College, Kolkata and PGDM from Kolkata University. He has been associated with Uflex Group for over 17 years now. He served at Uflex Limited as President & Chief Executive Officer of Flexible Packaging Business from June 2001 to January 2016. In this role he led the Company's Flexible Packaging Business, driving its growth strategy in Domestic and Exports markets with particular emphasis on globalization, innovation and industry leadership.
Prior to Uflex, he has held the positions of Managing Director & CEO at India Foils Limited. Amitava has also served as Executive Director of Bata India Limited and President of Indian Aluminium Company. At Uflex, he has been responsible for the overall management of Packaging and Allied Businesses of the Company including development of new and innovative packaging products that added immense value to the business of customers and the Company.
---
Anantshree Chaturvedi –
Vice Chairman & CEO, Flex Films International
Mr. Anantshree Chaturvedi holds a graduate degree from Babson College with a triple major in Finance, Global Strategic Management and Economics. He learned the trade of flexible packaging both domestically and internationally with hands-on experience as a trainee and apprentice in India, Mexico, Poland, Egypt, UAE and the USA and subsequently spearheaded the expansion of Uflex in the United States of America. He is currently serving as Vice Chairman Flex Films and is heading the overseas business.
Anantshree brings with him a vast array of experience right from his first job at the age of 15 as an intern and assistant to the Late US senator Edward M. Kennedy followed by stints at DreamWorks, TJ Maxx, Accenture, Mubadala and his own Venture Capital firm that he cofounded while at college.
Anantshree is additionally vested with the responsibility of Global Product Stability, R&D and HR Protocols and also dons the hat of Chief Cultural Officer at Uflex.
---
Apoorvshree Chaturvedi –
Director - EU Operations & Sustainability, Uflex Group
Mr. Apoorvshree Chaturvedi is the Director of European Union Operations and Head of Corporate Sustainability Actions on ESG and Growth Related Ventures at Uflex Group. He drives worldwide strategic initiatives' development and implementation across all business verticals of the company to create a value-based organization across the pillars of environment, society and communities.
Apoorvshree is an alumnus of New York University from where he pursued his Bachelor in History alongwith minor in Economics & Photography from The College of Arts & Sciences. He did his schooling from Delhi based St. Columba's and thereafter at Institut Le Rosey in Switzerland.
Apoorvshree began his journey with Uflex in 2012 as a Managerial Trainee in Middle East Later he spearheaded Marketing & Sales for European & Middle East regions at Uflex. His deep interest for sustainability led him to spend two succeeding years in the R&D division of Uflex and focus on areas of Environmental Sustainability; Energy Consumption & Environmental Operational Performance of Films and Packaging Businesses of the Company.
---
Ashwani K. Sharma -
President - New Business Initiatives
Mr. Ashwani Sharma, an MBA and graduate in Math and Chemistry has been driving large organizations globally with rich experience of 28 years. His last assignment was with Asia Pulp & Paper - a 25 Billion USD Company based out of Jakarta, where he served as the Managing Director.
He has had enriching global exposure as he was based in Europe as CEO & Chairman of the Board of Horizon Pulp & Paper. He was Business Head, North and South region at APP, USA. He also served as CEO & Senior President at Century Pulp & Paper (BK Birla Group, India) and Ballarpur Industries, India. At Uflex his responsibilities primarily involve steering the Big Bags & Tube verticals and the forthcoming project of Liquid Packaging among the new business initiatives.
---
P. L. Sirsamkar -
President - Technical & New Product Development (Films Business)
Mr. P.L. Sirsamkar is Instrumentation and Electronics Engineer associated and has been with the Group for over 26 years now. Prior to Uflex, he worked with several reputed organizations like Garware & Polyplex. He has rich experience of over 37 years in Packaging Films business.
He has been actively involved in setting-up all the Packaging Films projects at Uflex and subsequently steering successful operations & development of value added Packaging Films.
---
Jagmohan Mongia -
President – Business Head (Film Business - India.)
Mr. Jagmohan Mongia has a vast cumulative experience of over 39 years in the field of textile, metal , paints – both industrial and house hold. He holds a Bachelor's Degree in Commerce and a Post Graduate Diploma in Management from reputed Institutes in India.
Jagmohan has over 20 years of meritorious experience in Flexible Packaging Business. Under his leadership Films Business revenue has been consistently growing along with the market share.
---
Chandan Chattaraj -
President - Human Resources (India & Global)
Mr. Chandan Chattaraj is a Post graduate in Industrial Relationship & Personnel Management from XISS, Ranchi.Prior to Uflex, he worked with several reputed organizations like Aircel & The Oberoi Group.
Chandan has enriching 30 years' experience particularly in the field of Human Resources. At Uflex, he is responsible for Human Resources (India & Global).
---
Ajay Tandon -
President - Engineering & New Product Development
Mr. Ajay Tandon is a Mechanical Engineer by profession and has been associated with the Group for over 19 years. He has rich & rewarding experience of over 42 years particularly in the field of Materials Management, Production, Engineering and Chemicals.
Prior to Uflex, Ajay has worked with reputed organizations like Philips, JVC-ONIDA, Paradise Plastics Limited. At Uflex, he is responsible for Engineering and New Product Development.
---
Dinesh Jain -
President - Legal & Corporate Affairs
Mr. Dinesh Jain is a Post Graduate in Management and Law (Gold Medalist) from Agra University. He has been associated with the Group for over 28 years & rich & rewarding experience of four decades.
Dinesh is a member of All India Management Association, Ghaziabad. He is member of managing committees of several educational institutions and social organizations. At Uflex, he is responsible for Legal and Corporate Affairs of the Group.
---
Rajesh Bhasin -
Jt. President - Chemicals Business
Mr. Rajesh Bhasin has rich experience of over 29 years of handling challenging and complex Marketing assignments.
Prior to Uflex, Rajesh has held Leadership positions at Pidilite, Jubilant Organosys and Essel Propack. He is adept in setting up joint ventures, acquiring new businesses, launching new product categories and initiating brands. At Uflex, he is responsible for the Chemicals Business.
---
Parwez Izhar -
Sr. Vice President - Cylinders Business
Mr. Parwez Izhar is a BE in Electronics & Telecommunication from BIT Sindri and M.Tech in the same stream from Manav Bharti University, Himachal Pradesh. He holds a Masters Degree in Finance, Operations and Strategy from XLRI, Jamshedpur and is Lean 6 Sigma Black Belt Champion. He has also done a course in Implications of Artificial Intelligence on Business Strategy from Massachusetts Institute of Technology Sloan, USA.
Parwez brings with him close to three decades of experience in areas like Strategic Planning & Management, Process Enhancement, Project Management, Business Excellence, Cost Out and Value in Projects etc. His last assignment was Fine Chemicals, Nigeria as COO. Prior to which he has worked with Primetech, Dubai (A Huhtamaki Group Co.), Avon Crown Caps & Containers (Nigeria), Delphi Automotive Systems Ltd & TATA Motors, India.
---
G.P. Pathak -
Vice President (Operations & new product Development) - Holography Business
Mr. G.P. Pathak is a Post Graduate in Science with 31 years of invaluable experience. He has been associated with the Group for the last 14 years.
He is the Founding Member of Uflex Holography Business and has been managing its operations.
Subsidiaries & Associates
---
Subsidiaries
Joint Ventures
USC Holograms Pvt. Ltd.
Registered Office:
Survey No. 50/2, Bandlaguda Jagir, Excise Academy, Rajendra Nagar Mandal, Hyderabad, Telangana - 500008
---
Associates
Flex Foods Limited
Lal Tappar Industrial Area, P.O. resham Majri, Haridwar Road, Dehradun - 248140, Uttarakhand (India)
---
Milestones
Our Glorious Journey
---
---
---
---
---
---
---
---
---
---
---
---
---
---
---
---
---